Asphalt Paving & Laying Services Contractors
Road Seal in Melbourne has various professionals including an expert estimator who will visit you to discuss the size and requirements for your field and offer solutions based on your goals and budgets in a holistic sense. No matter what the job or size of your area,We give a fair and approximate estimate so that you can decide on various other things with an informed stance.
Our team of experts has been handling all kinds of projects for 25 years now, be it asphalt, concrete, or any related drainage work.
Our administration team offers end-to-end solutions for paving and laying Asphalt including services such as surfacing and repairs. With our no-obligation quotes, high customer satisfaction, premium quality work, and on-time delivery there is absolutely no doubt how Road Seal is people's number one choice.
We ensure you get the best value for your money with the latest equipment and resources employed and particularly for paving purposes, we have the latest Pavers that offer unmatched precision, accuracy, and control over the application.
Why Choose Us for Paving Services
Laying Asphalt For More than 25 Years
Our team of engineers and workers know every detail about the paving process as well as the material and tools utilized. As industry leaders, we use the best, techniques and high-quality machinery to cater for clients from commercial, industrial, and residential sectors.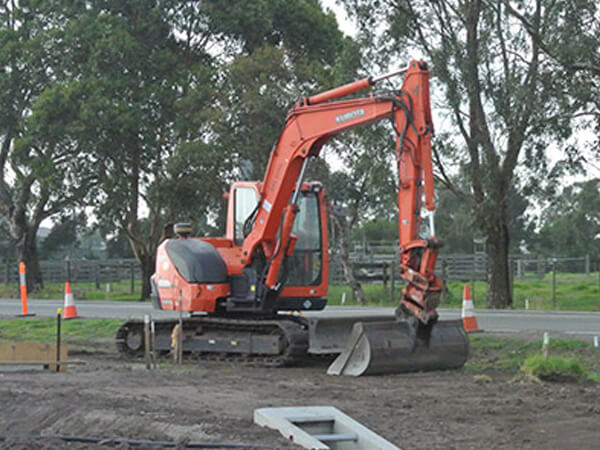 We offer a variety of services including building driveways and carparks,  Asphalt paving, maintenance and repair works, building pathways, school areas, and courts amongst many others. With the reliability and eco-friendly qualities of Asphalt, there cannot be a better choice if you're not looking to put in a lot of money for your paving project. Our dedicated and skilled team of workers, engineers, suppliers, and management personnel offer the best quality experience with great experience and capability at hand. Since we use the best quality tools, machinery, and raw material in the market, we leave no stone unturned in offering excellence in every project we deliver. From using custom rollers, advanced pavers, and profilers, our work is unparalleled in all quality checks.
Why Choose RoadSeal as your Asphalt Paving Contractors
Whether you're looking to build a large-scale project or getting an old pathway or driveway redone with paving, we offer spot-on solutions for your every requirement. We use the highest quality materials to ensure resilient surfacing executed with perfection for high functionality and great aesthetics. Our pavements are laid to precision to ensure a seamless experience for movement in the car parks or other areas. We pay attention to specifications and the minutest details for a seamless experience as our skilled workers have years of experience working in projects from various residential, commercial, and industrial projects. All our clients get the highest quality experience with our work as customer satisfaction is our priority.
Get a Free
Quote
If You have any questions or query. Feel free to contact us 
"*" indicates required fields